Dexter  Corner is also home  to another Small breed of critters. "Babydoll  Sheep"

For years I  wished to own a small flock of Babydoll Sheep. 

 I have owned several other breeds over the years but once

 I learned of these unique little "Woollies". I knew I had to have some. My intent is not to have a huge flock. I just wanted a few for pets and to help keep the grass down that cows won't eat.

Sire:  10287 Sheepfields 349 TW Black

Dam: 8488 MLSF OHU343-30 Katrien TW Off White

Born April 26/2011

My Little Sheep # 171   #11463 NABSSAR

"Gypsy Girl" of Ricker's Hamlet

Sire 10394 OE  MY LITTLE SHEEP MO5497-0235 Martin TR White

Dam: 7408 MLSF OHU343-34 SASSY TW Off White

                     Born March 10,2011

My Little sheep # 164  #11351 NABSSAR

"HONEY SWEET" OF RIKER'S HAMLET

Sire: 11154 Fuller 0994 RR Huldrych SG White

Dam: 10830 MLSF 0226 ELYSE TW Off White

Born March 22/2011

This is Katie when she was born and today

Born  March 20/2012

Sire Darby

Dam Sweet Honey

Katie had twins in 2016

     male & female

So continues The  "Wooly" adventure on The Corner~!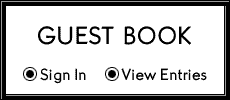 Tim O'Donnell

10925 N 640th St

Altamont,Illinois

62411

618 483 5081

timothydavid56@hotmail.com

Thanks to Susan Riker and "My Little Sheep" for sharing  their pics with me~!

This page was last updated: February 27, 2017
Gypsy had a blk ewe lamb  March 3rd

Honeys lamb was born dead  this year.2013

Sheep resting Feb 23 2017