Dexter  Corner is also home  to another Small breed of critters. "Babydoll  Sheep"

      Old English Babydoll Southdown Sheep

    The New Lambs on The Block~!

      Or in this case  " The Corner ".

For years I have wished to own a small flock of Babydoll Sheep.  I have owned several other breeds over the years but once I learned of these unique little "Woollies". I knew I had to have some. My intent is not to have a huge  flock. Rather to have a few well bred, proportionate, Healthy, Babydolls for myself and perhaps others that have the same interest in them as I do.

I intend to do my best with this breed of sheep. Like I have done with the Mini Jersey breed.  Difference is most of the leg work has already been done by others that have the passion for this breed where as I had to start from scratch with the Little Jerseys.

So now lets begin with the story of how  "Babydolls"

came to find a home on "The Corner ".

After doing endless searches on the Internet of all the different breeders of these unique little Heritage "woollies"

Learning as much as I could about the history and the different registries and the breed itself. I found myself  wondering what the best route for my situation would be. Well I did not have to think about it very long because I found 5 head of Babydolls that were born  and bred by a very reputable breeder in Missouri.  Four out of the  five head in my  small flock came from  "My Little Sheep" farm located near Springfield MO.  Mail@MyLittleSheep.com .

The other one is an offspring of one the original 4.

The four originals are all 2 year olds. Born in the spring of  2011. The other ewe lamb was born in the spring of 2012. At the Riker farm in IN. The Rikers were unable to keep their small flock and so they were moved to their new home on Dexter Corner.

The original 4 are double registered.

My intent is to register this years lambs with the

North American Babydoll Sheep Association and Registry (NABSSAR)   .I feel that they are the Registry to go with and I see no need to double register in the future.

So lets meet the Woollies. Shall we?

Both when they were lambs and how they look today.

With all there woolliness....

  Meet  Darby "Me Boy" My Little sheep #187   #11412 NABSSAR

   He is the Ram of the hour. (so to speak) ~!

Sire:  10287 Sheepfields 349 TW Black

Dam: 8488 MLSF OHU343-30 Katrien TW Off White

Born April 26/2011

My Little Sheep # 171   #11463 NABSSAR

"Gypsy Girl" of Ricker's Hamlet

Sire 10394 OE  MY LITTLE SHEEP MO5497-0235 Martin TR White

Dam: 7408 MLSF OHU343-34 SASSY TW Off White

                    Born March 10,2011

My Little sheep # 164  #11351 NABSSAR

"HONEY SWEET" OF RIKER'S HAMLET

Sire: 11154 Fuller 0994 RR Huldrych SG White

Dam: 10830 MLSF 0226 ELYSE TW Off White

Born March 22/2011

This is Katie when she was born and today

Registry pending

Born  March 20/2012

Sire Darby

Dam Sweet Honey

Thus begins a "Wooly" adventure on The Corner~!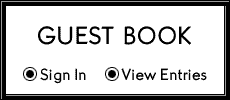 Tim O'Donnell

10925 N 640th St

Altamont,Illinois

62411

618 483 5081

timothydavid56@hotmail.com

Thanks to Susan Riker and "My Little Sheep" for sharing  their pics with me~!

This page was last updated: November 29, 2013
Gypsy had a blk ewe lamb  March 3rd

Honeys lamb was born dead  this year.2013

Stewart Little  2011 wether  has now movined on to Greener pastures.